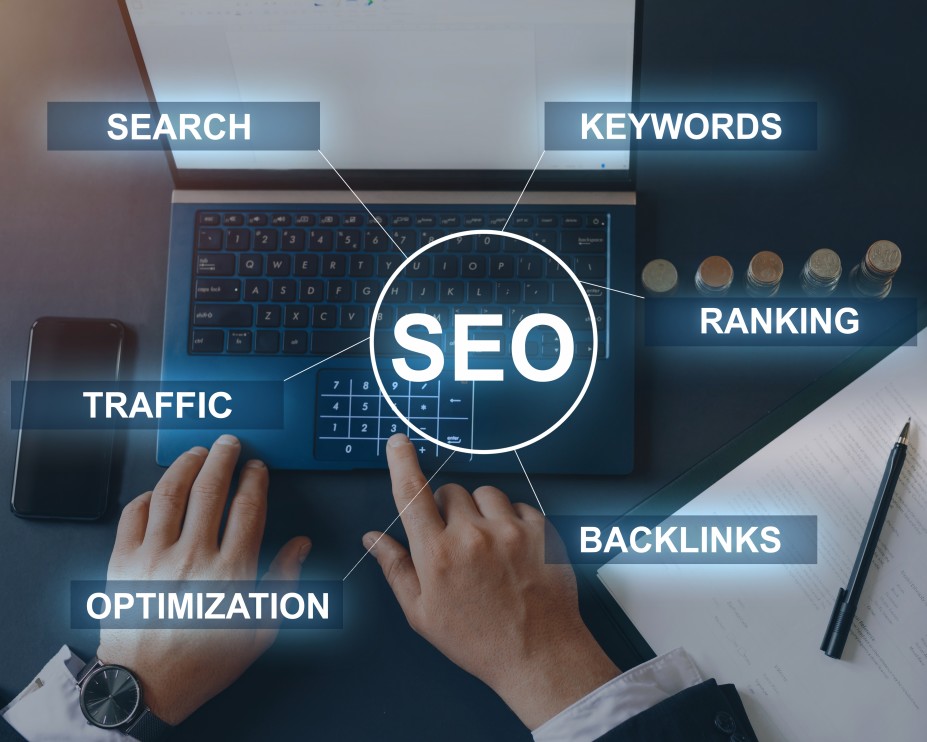 SEO or ASO : which one best suits my business ?
To know whether you need to use SEO or ASO for your business, it is important to note the difference and similarities between the two, and what are the strategies to be adopted? On the tip of the iceberg, both seem to be similar since their objectives seem to be similar, which is to allow for more organic downloads and getting your app to pop up to the right people through the search engine. It is just, primordial that your app is seen through the most relevant searches by using keywords to allow potential downloads. 
As the name suggests, App Store Optimization's aim is to target the best searches on apps such as Google play or App Store whereas Search Engine Optimization is centered on WEB searches such as Google, Yahoo and Mozilla. Both these approaches involve strategic uses of keywords to place your product on the top of the search outcomes. Thus, the differences to be noted is that these approaches are different in terms of Intent such as what are the people looking for, which requires different strategies. 
What is ASO?
App Store Optimization (ASO) is the process of 'conversion optimization' that involves optimizing the app and improving discoverability through a well calculated app store's algorithm. This could be through various techniques such as Application Title, Application Subtitle, descriptions, app icons, reviews, and screenshots which encourages a visitor to download the app. 
Techniques used are the 'Search Traffic' and 'Explore traffic'. 'Search Traffic' is about facilitating your app's visibility in the search result through keywords, whereas 'Explore Traffic' is where the potential user finds the app through the app stores' top chart or related apps. 
Here are some points to take into consideration to optimize your app:
Use your important keywords in your name because google's algorithm uses keywords

Add subtitle and try to optimize it

Add short description of your app's features

Add screenshots or a short video to explain your app to your potential users
To note that Google's algorithm analyses two types of frequencies namely: 
The intensity of the times keywords are used

The intensity of times the keywords appear in the text compared to the number of words used.
It is important to note that if there is too much repetition, the ASO can be damaged. It is advisable to keep your keywords to a density of 2 %.
What is an SEO?
Search Engine Optimization (SEO) is the process of improving the visibility of your web pages. In other words, it is about making your web page on the top rankings for more visibility. However, for this to happen, there is an algorithm to be followed. However, if you do not have a website to expose your product, you might be missing out on potential traffic. Thus, if you have a landing page only for your article, your focus should be on keywords. Thus, your article needs to be readable, easy for comprehensibility and engaging. The more your webpage is valuable to the reader, the more it will be downloaded.
Find below the techniques:
Have a selection of potential keywords

Add your important keywords in the title

Choose your header carefully. You can use as many headers as you want, however it should be relevant so that the algorithm knows what your content is about. 

Use bold texts that contain your keywords

Keep the wordings simple to keep your audience engaged.
Focusing on ASO or SEO?
Both of them should be given the same level of focus. App Store Optimization and Search Engine Optimization are excellent approaches to facilitate discoverability and downloads without spending money on paid Advertisements. It is important to use the tools appropriately to drive traffic. This is an ongoing process, it should be tested consistently to ensure that you optimize your app or websites well.
For more information about app store optimization services, click here: www.rocket-aso.com.